Arsenal and Tottenham - Biggest Rivalry in Soccer
Submitted by

content

on Tue, 10/25/2016 - 07:25
Arsenal and Tottenham share one of the biggest rivalries in football and the North London derby is regarded as one of the toughest games in the world.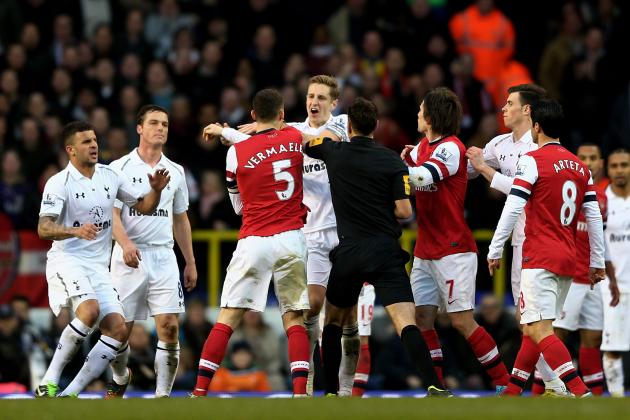 Yet, there does not seem to be the same kind of animosity between the players according to defender Danny Rose. The Tottenham star was speaking about the potential appointment of Arsene Wenger as the next manager of England. Since the current England team has a number of Spurs players, many pundits predicted that it would be an awkward situation. Rose, though, says that it would not be the case.
A great example provided by Rose is his friendship with Danny Welbeck, who has been with Arsenal for the last few years. Both players are of the same age, and Rosehas pointed to the numerous Arsenal players already in the England squad. The next appointment will be very crucial for England considering that they have already gone through Roy Hodgson and Sam Allardyce without any success. Allardyce lasted just one game before leaving the national team after being captured on video misusing his role as the England manager. Rose admitted that England have become a laughing stock at international level, as the team has failed to win trophies while going through such scandals on a regular basis.

"I'd welcome whoever is being linked with the job. If he was to ever become manager of England that could certainly do wonders for the country. No, I wouldn't find it strange. I'm a football fan more than anything. There are Arsenal players in the England camp, it doesn't mean that I don't speak to them.My best friend in football is Danny Welbeck and he plays for Arsenal so just because Arsene Wenger has been manager of Arsenal, it wouldn't bother me in the slightest. It's about having the best man for the job," said Rose.